Welcome to The Waiting Room - the Genesis web-fanzine featuring all the news, reviews, interviews and more concerning Genesis and related projects - first, a word from the creators of TWR...
---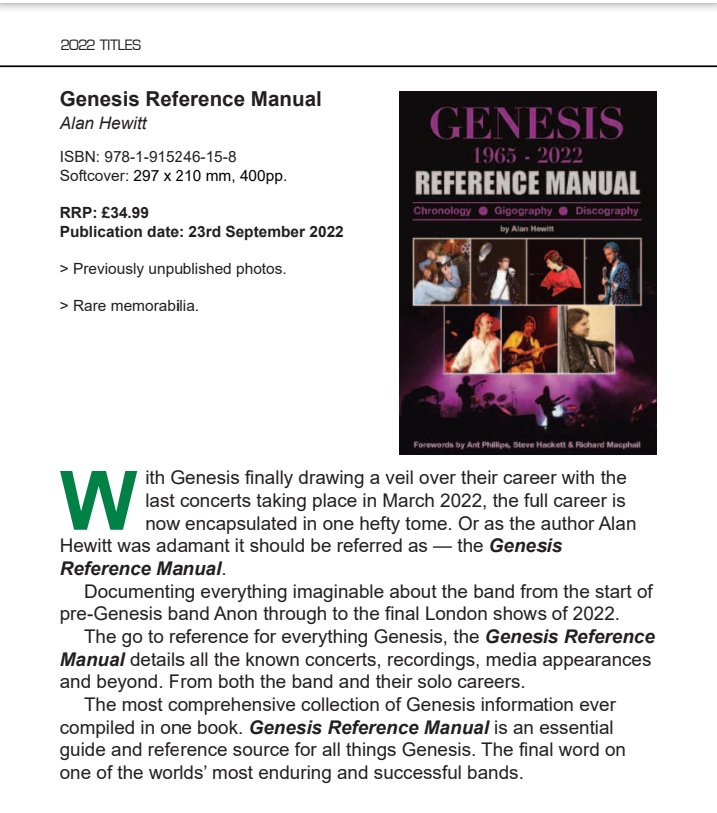 ---
WORDS FROM THE EDITING SUITE….
Hello, and welcome to another edition of everyone's favourite Genesis webzine!
By the time you all read this you will have seen Peter Gabriel on his long anticipated I/O tour. TWR took in the gig at the O2 Arena and our thoughts on the show can be read elsewhere in this edition. Peter continues to drip feed us tracks from the album which is quite frustrating especially for those of us who are old school and don't do downloads so you will have to wait for an album review until the album appears conventionally - if it ever does!
Mike & The Mechanics completed their highly successful UK tour this month and also undertook a short German tour after it. As usual, the band put in marvellous shows featuring all the classics and a few Genesis bits too! Phil Collins was present at the gig at the Royal Albert Hall and was no doubt chuffed to see his son Nic doing such a grand job on the drums. The great news is that there WILL be a new album from the band next year!
Steve Hackett continues to gig incessantly around the world bringing more of the Genesis Revisited magic to audiences in ever widening territories. He has also found time for a handful of orchestral gigs in Wuppertal and the summer will see his usual round of gigs with Hungarian jazzers, Djabe. Steve is also hard at work on another new album which should see the light of day in the autumn along with the live album/dvd recorded last year and, as if that isn't enough, he will also be collaborating on an album with Steve Rothery next year. Where does he find the energy?!
Ray Wilson continues to gig across Europe and a new album from him should be in the offing soon.
That's about all the news for this edition. Enjoy the rest of this issue!
This edition of TWR is dedicated to the memory of Graham Drabble. Graham has been a friend of TWR's since its inception and a friend of mine for even longer. A contributor, music fan and above all, a firm friend, this one's for you Graham!

Alan Hewitt
Liverpool
September 2023

---

Click here for the full press release (PDF)
For more info and pre-ordering, please visit Wymer Publishing.
DON'T FORGET THAT STEVE HACKETT'S OFFICIAL WEBSITE IS NOW AT WWW.HACKETTSONGS.COM.
---

Genesis Revisited, the latest book from TWR editor Alan Hewitt is now available to order online at Record Corner's Amazon webshop
According to their profile, they will post internationally.
Save on postage...!
Genesis Revisited is now available over the counter at:
Record Corner
Pound Lane
Godalming
Surrey
GU7 1BX

Tel: 01483 422006
Paperback edition only at the moment!
Also, in an exclusive deal with Willow Farm Publishing, Genesis tribute band Los Endos are selling brand new copies of both versions of the book at their gigs, at heavily discounted prices!